What is child therapy?
Child therapy is a scientific approach which is used to help children in dealing with and getting rid of serious mental issues they face while taking care of themselves and interacting with others. It is focused on understanding their thoughts, feelings, emotions and behaviours in order to provide them best therapy.
Who is it for?
Child therapy can help a kid in getting rid of these issues: Lack of focus
Family relocation
Conflicts in family
Having hyperactive behavior and thus finds it very difficult to stay still Detachment from a close relationship
Low academic performance Anger issues
Lack of discipline
Being in isolation thus not interacting much socially Being hyper – social
Gets distracted easily
Never completes the given task
Hyper lazy behavior and thus finds it difficult to even start a task It can also
Be helpful for a child with mental disorders like:
ADHD (Attention Deficit Hyperactivity Disorder)
Disruptive Behaviour Disorder
PTSD (Post Traumatic Stress Disorder)
Depression and Anxiety
OCD (Obsessive Compulsive Disorder)
How does it work?
Based on a child's requirements, different form of therapies are used:
Behavior Therapy
CBT (Cognitive Behavioral Therapy) Play Therapy
Family Therapy
Parent – Child interaction therapy
Group Therapy
Psychodynamic Psychotherapy
How can we help you?
We provide child therapy service with a major emphasis on a kid's long term well being. We make sure that your child gets following benefits through therapy:
Increased self – Esteem
Increased focus
A greater balance in overall social life
Improvement in communication skills
A healthier overall development
A significant reduction in impulsive behavior
Better performance in academics Improvement in child's
Emotional vocabulary Aa significant reduction in
Anger issues
An overall increase in happiness
And many more
To know more about how you can enroll your kid in child therapy, click here.
We are a team of registered and experienced professionals with more than a decade of experience in helping individuals get rid of their mental health issues and other related challenges.
Child Therapies Delhi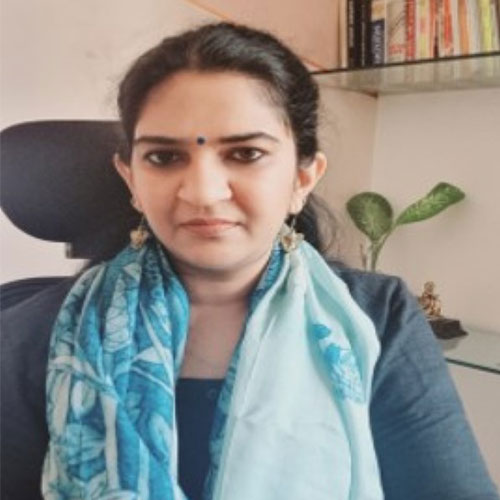 Dr.Sarika Boora
Head Psychologist Co-Founder
Psyche and Beyond provides child therapy service with a major emphasis on a kid's long term well being. We make sure that your child gets following benefits through therapy:
Coaching
Workshops
Internship
Counselling
Academic/Research Writing & Publications
Health Awareness Camps
Laura Fragman
Join the Online Therapy Session This Week