Loss is a part of human life that we try to underestimate the impact of grief on the health of our patients. Grief is a kind of emotional or some kind of physical response that you have when you experience loss due to a disaster or a traumatic event. Bereavement is a kind of grief which you experience when you lose a loved one. Grief can occur at any ages, but adults, adolescents, and children may face some differently in process it. Feelings can be from sadness to a burst of anger. If the loss is too hard to perform your day-to-day activities, it can take a significant role in your mental health. Dr. Sarika Boora is best Grief Counseling Doctors in Delhi helps you in Grief Counseling and depression.
The three main goals of grief counseling.
The first and most important goal is to identify and experience the range and intensity of painful feelings that make up grief. Here we will help the client to identify the feelings cognitively, and then to experience the fear to despair and also the intensity of the painful feelings which is related to the loss.
The second goal is to identify the changes or the maladaptive behavior decisions which can be related with the loss. This goal is very important because of complicated loss, which occurs due to the painful feelings which have not been dealt with a healthy way.
The third goal of grief counseling is to complete unfinished task, and also to say goodbye so that they can say hello. It is difficult to say hello to new life beginnings until we can say goodbyes to old life pains, and with the help of these goodbyes we mean letting go. Saying goodbye, and letting go, and learning acceptance, which is a commonly used term, all mean the same thing. Saying goodbye really encompasses all three objectives for grief counseling.
You and the counsellor will discuss any personal and psychological problems you are experiencing, which may not be necessarily directly related to the bereavement. Through talking and exploring your problems, the aim is to better understand why you feel a certain way and how to cope with these feelings. Use of some therapies like CBT and ACT can be very helpful.
Adolescent Mental Health Services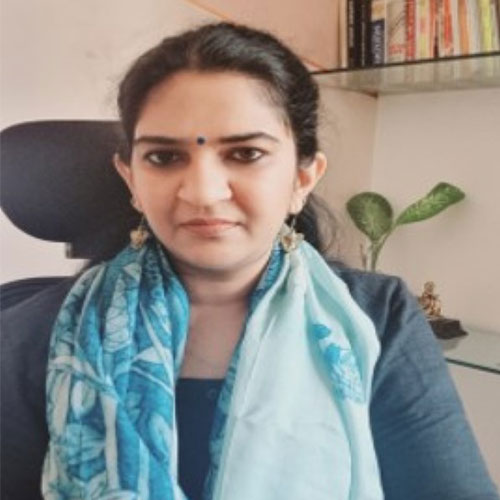 Dr.Sarika Boora
Counselling Psychologist & Grief Counsellor